Metal seat butterfly valve suppliers
Metal seat butterfly valve is suitable for the pipeline of the boiler, gas, steam, natural gas, city gas, cold and hot air, chemical treatment and refining engineering and power generation environmental protection system to transport all kinds of corrosive and non-corrosive fluid medium, used for regulating and cutting off the flow of medium.Hard seal butterfly valve can be divided into manual hard seal butterfly valve, pneumatic hard seal butterfly valve, electric hard seal butterfly valve;Hard sealing butterfly valve material for cast steel, stainless steel.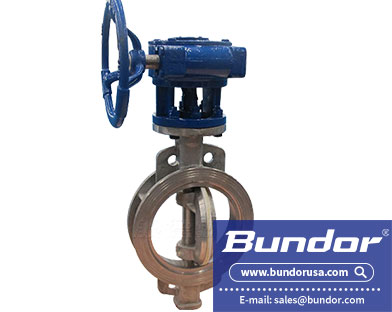 Metal seat butterfly valve features
1, Metal seat butterfly valve adopts three eccentric sealing structure, seat and butterfly plate almost no wear, with tighter sealing function.
2, the sealing ring is made of stainless steel, with the double advantages of metal hard seal and elastic seal, no matter at low temperature or high temperature, it has excellent sealing performance, corrosion resistance, long service life and other characteristics.
3. The sealing surface of butterfly plate is made of surfacing drill base carbide, which is resistant to wear and has a long service life.
4, the large size butterfly plate adopts frame structure, high strength, large flow area, small flow resistance.
5, Metal seat butterfly valve has a two-way sealing function, installation is not limited by the flow direction of the medium, also not affected by the space position, can be installed in any direction.
6. The driving device can be installed in multiple stations (rotating 90° or 180°) for the convenience of users.
Metal seat butterfly valve suppliers
The Metal seat butterfly valve supplier is looking for Bonde valve, exquisite research and development team, excellent production equipment, advanced manufacturing technology, strict material selection standards, thoughtful and prompt after-sales service, so that you have no worries about purchasing.If you have an inquiry for butterfly valves, please refer to Bonde valves.